Business waste collection & recycling in Oldham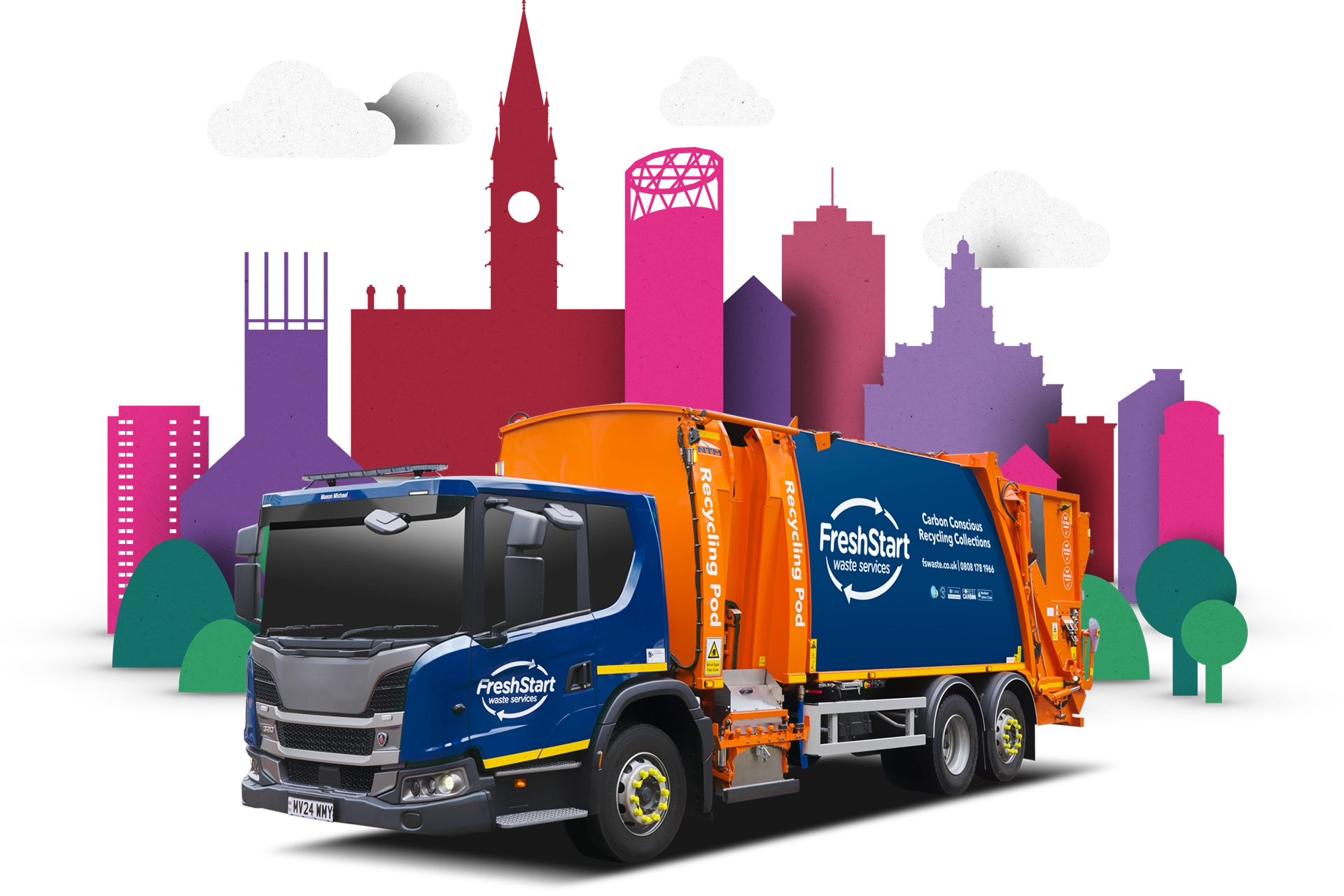 Established in 2006, Fresh Start Waste Services offers bespoke commercial waste solutions to customers in Oldham.
Whatever your business, we are in Oldham and Saddleworth 5 days per week offering sustainable waste management & recycling collection services throughout Oldham, Saddleworth and the surrounding towns and villages.
As a carbon conscious company, the environment is at the heart of everything we do. As one of the most widely used collectors in Oldham and Saddleworth, we recognise the responsibility we have to our customers, and their customers to leave as small a carbon footprint as possible, not a great big stomp!
That's why we offer win-win solutions by encouraging our customers to segregate at source. We then reward those efforts by reducing their waste bills.
Why choose Fresh Start services?
Zero to Landfill Solutions
Real Recycling at our Materials Recovery Facility
Fair "pay-as-you-throw" price system
Family run, direct collector in North West region since 2005
Discover more about Fresh Start Waste
Waste & Recycling Services – Oldham
Fresh Start provides a comprehensive waste management service, which includes the collection and recycling of refuse throughout the whole of Oldham and Saddleworth.
As we have expanded, we have invested in a fleet of modern waste wagons. We have fitted cutting edge weighing and satellite tracking technology as standard, and thanks to these advancements we empty bins at a competitive price, while ensuring that you are never over-charged.
In addition to vehicle investment, we have also committed to class-leading waste management software. Used in conjunction with hand held devices, our bins are lifted and monitored in real time.
Furthermore, the equipment is invariably operated by a two man team, aiding collection effectiveness and ultimately keeping end costs low for our clients.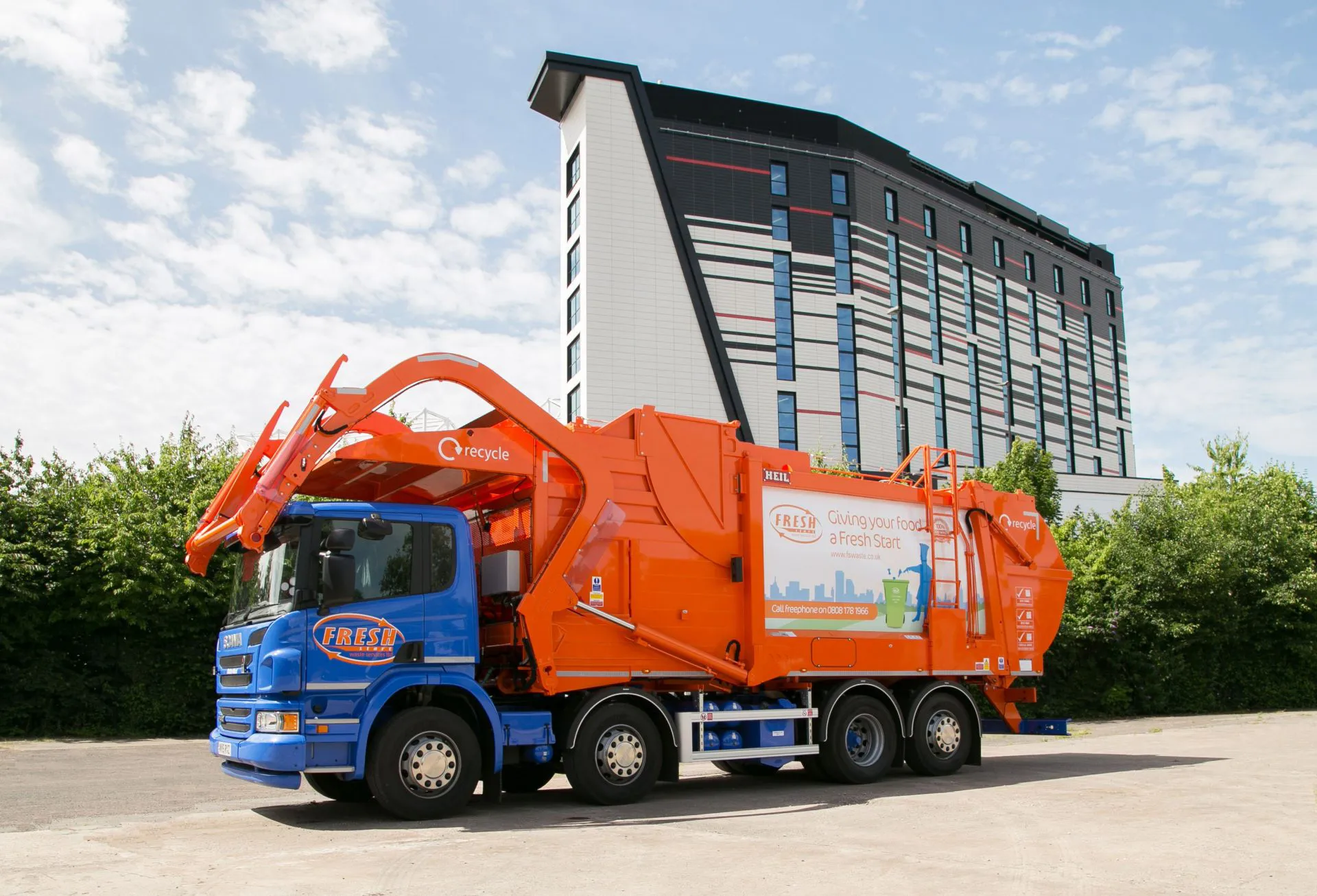 Corn Exchange
Fresh Start have provided waste and recycling services at this iconic Manchester building since it relaunched in 2015. Following a £30m redevelopment, Grade II Listed, iconic Manchester building, The Corn Exchange, is now home to 14 restaurants including Gino D'Acampos, Alston Bar & Beef, Cosy Club, Wahaca, Zizzi and also houses a prestigious 114 room hotel.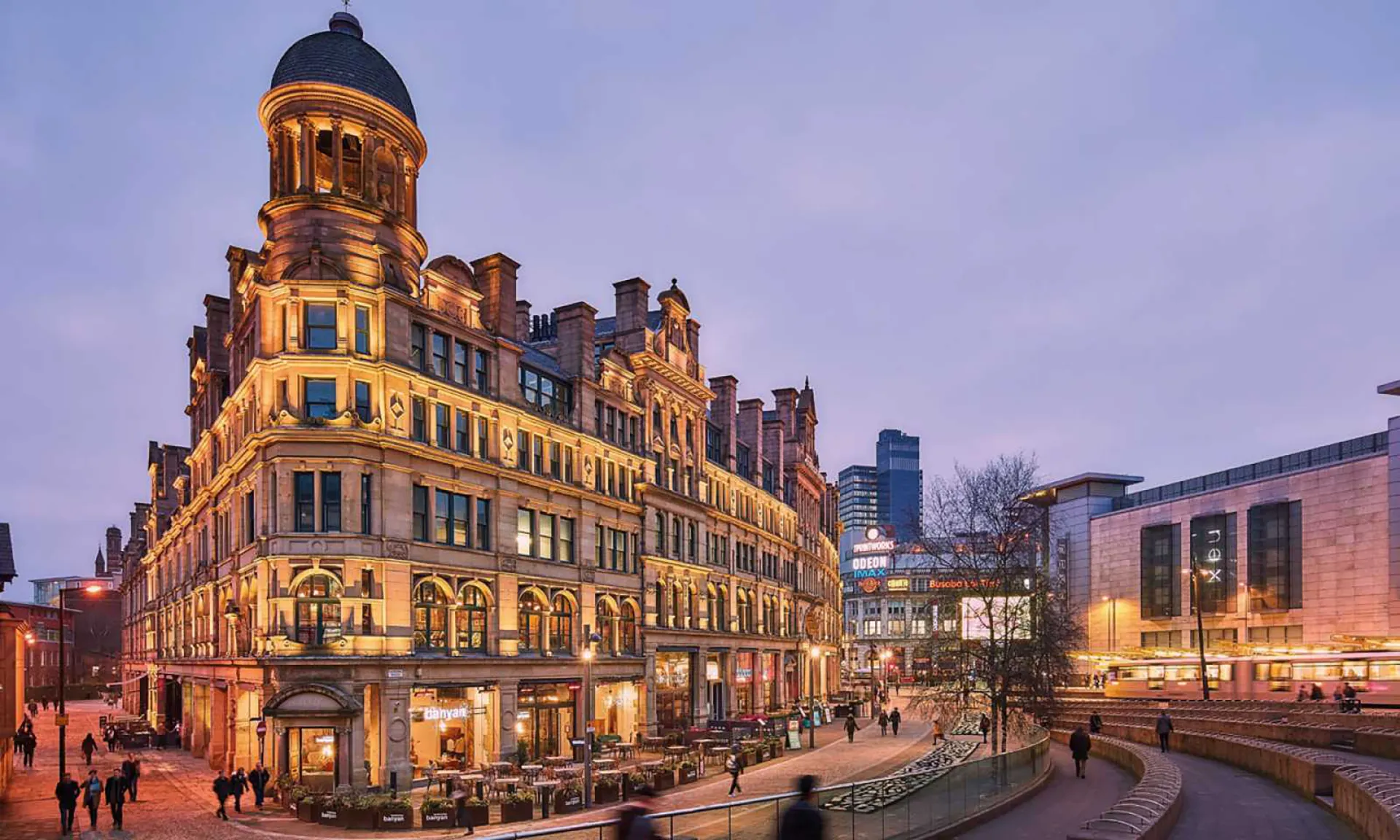 Testimonials
"We have stayed with Fresh Start for a number of years as we are extremely happy with the service we provide. We have a dedicated account manager and always receive a personal service when we require an alteration. Fresh Start fulfil all our requirements and haven't lost the ability to be flexible, agile and responsive to the changes in our waste and recycling collection schedule required."

"Choosing a cost-effective, reliable and environmentally efficient waste partner meant Fresh Start was the obvious choice. Sean Martins, their Commercial Manager, has helped us transition to Fresh Start seemlessly."
"Great service from Fresh Start since we started using their services in 2015. We have a very tight window that we need the collections to work within for our business and we never have any issues with this being met. We always have a 100% pick-up rate."
"At Yotel, we place sustainability at the heart of everything we do and we are conscious of our impact on the environment and how we minimise our carbon footprint. Partnering with Fresh Start was the obvious thing to do as they are pioneers in their field and will help us meet our ambitious green targets."
"We would wholeheartedly recommend Fresh Start to any Liverpool businesses, particularly those in the entertainment, leisure or hospitality sector, as the service is incredibly reliable, the recycling is maximised, the cost is competitive and the drivers are friendly and helpful to boot!"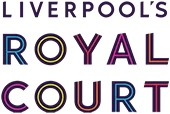 "Great service from Fresh Start since we started using their services in 2015. We have a very tight window that we need the collections to work within for our business and we never have any issues with this being met. We always have a 100% pick-up rate."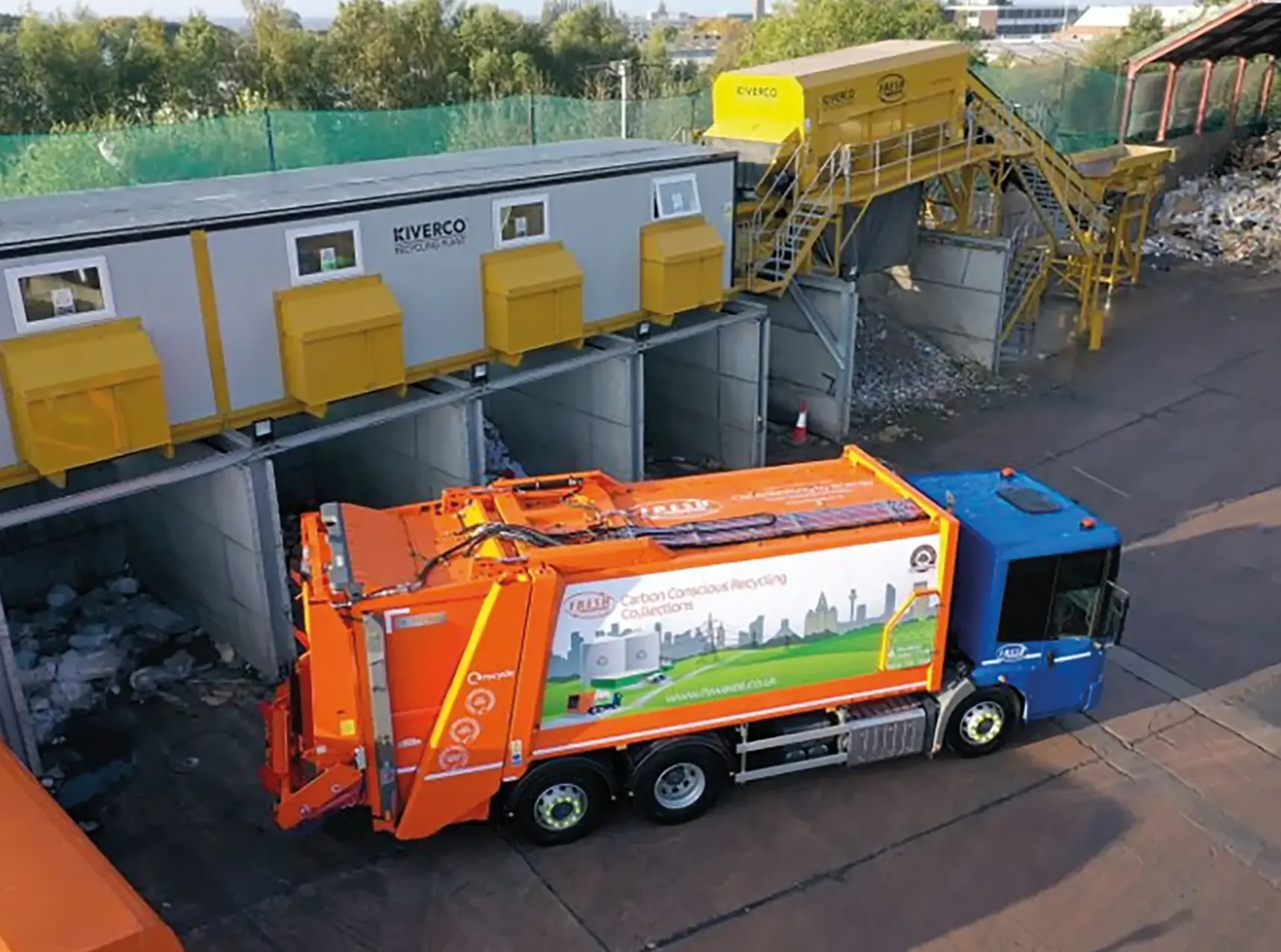 Nowadays, it's imperative for local companies of all sizes to have their rubbish dealt with professionally, so, whether you run a takeaway in the centre of town, a pub in Uppermill, or have a manufacturing firm on the Westwood Industrial Estate, we have a waste solution tailor-made for your needs.
Of course, every company has different requirements, and a one size fits all approach simply won't work for the majority. This is why you'll be paired up with one of our Commercial Development Managers who will thoroughly audit your site, arrange a bespoke waste disposal plan, and match you up with the most appropriate tools for the job.
Our range of refuse receptacles is second to none. From simple wheelie bins and skips, to enormous roll-on roll-off containers and the latest compaction equipment for large volume recyclers, we will ensure that you meet your legal obligations and potentially even save money on Landfill Tax.
The routes that our cutting edge collection wagons take are scheduled for the same time each week, and in line with our environmental ethics, optimised to use as little fuel as possible. However, if you find that you need an extra journey, we can make additional pick-ups as required.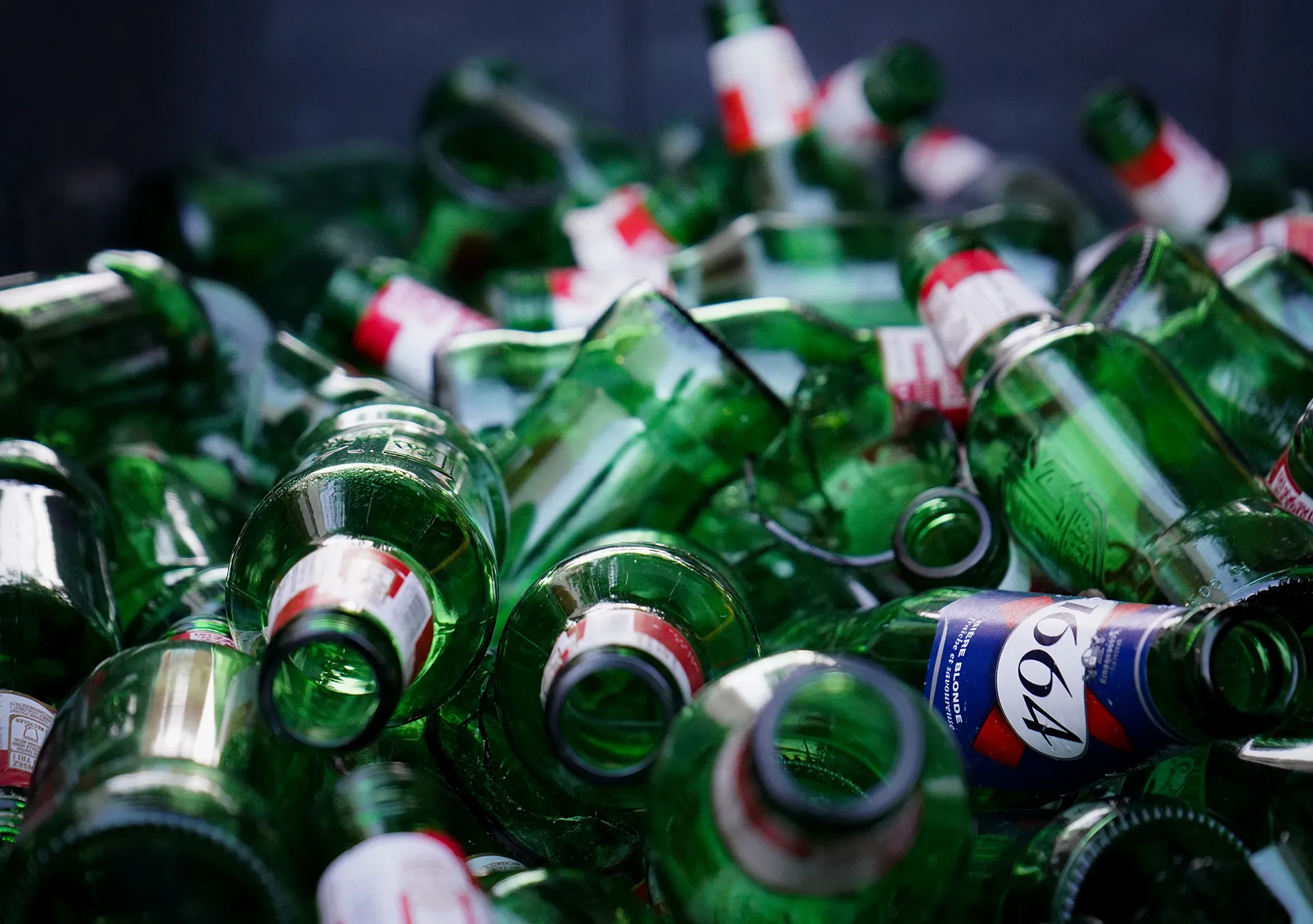 Get a quote today
Once you make an enquiry, one of our dedicated team of Commercial Development Managers will contact you.
We aim to be the largest and most progressive and innovative waste contractor in the North West of England.
Thanks in part to our hard work in keeping Oldham tidy, we are taking huge leaps down that road.
If your Oldham or Saddleworth business needs forward thinking waste management, contact Fresh Start today.
Feel free to explore our site and discover the full range of waste management options available to you. If you can't find the specific solution that you are looking for, please contact us on (01942) 879 440 and our friendly customer care team will be more than happy to help.