Plastic Recycling
Be a flexible friend, and make the most of plastic recycling
North West Plastic Recycling
Fresh Start are one of the UK's leading independent plastic recycling companies, with collections throughout North West being sent to our state of the art Materials Recovery Facilities in Manchester.
There, the collected raw plastic materials are graded, sorted and processed using a range of ethical recycling techniques, and can ultimately be transformed into a staggering range of products, including insulation for sleeping bags, pellets for road construction and even clothing.
Of the more than 1 million bins we empty each year, around 218,000 of them are dedicated to the recycling of plastic. We collect practically all kinds of hard and soft plastic waste, from shrink wrap to strapping, bins to buckets, and the ubiquitous shopping bags and bottles.
Before our plastic collections begin, we will conduct an audit of your workplace, observe your current recycling practices, and provide you with the most suitable tools for the job – from plastic-specific bins, to compactors and baling machines for heavier recyclers.
We will also train your staff on the steps needed to correctly segregate your recyclables into the appropriate containers. The more efficient this is, the fewer collections you'll need, so the more money you'll save.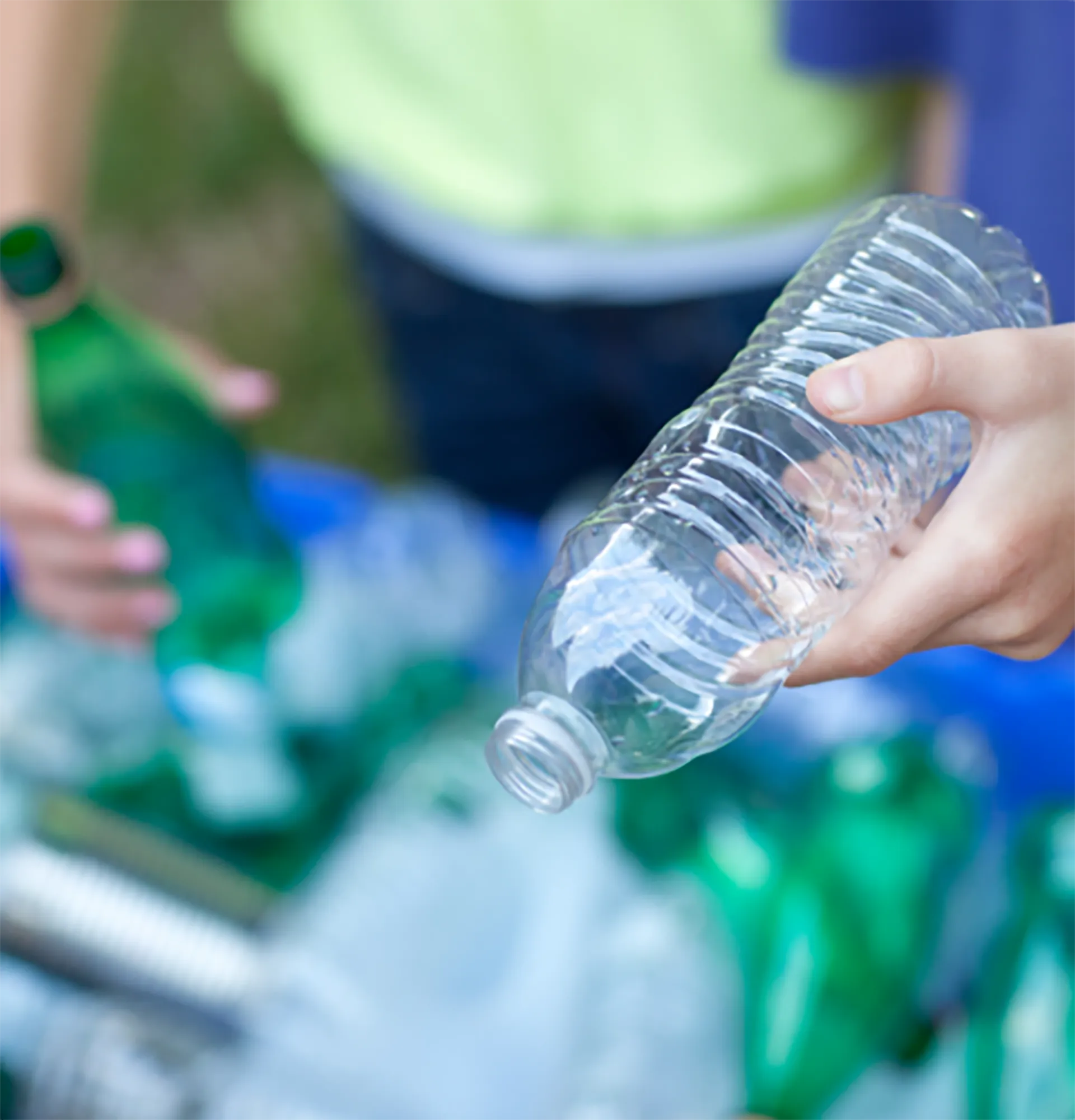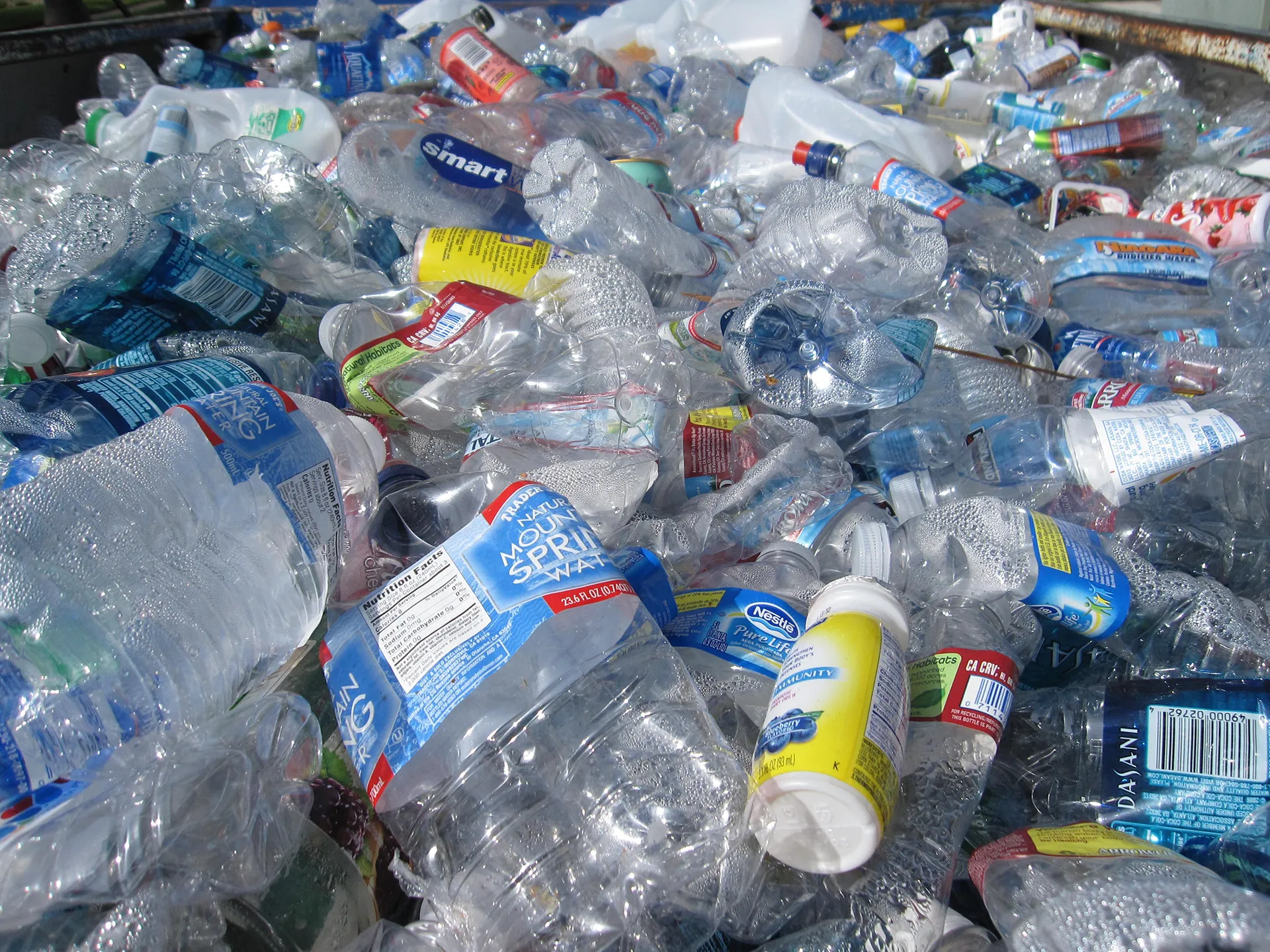 Plastics have become one of the major causes for concern at landfill sites across the globe. It can take a plastic bottle around 450 years to bio-degrade, while simple shopping bags can take as long as 1,000 years before they decompose.
This is because waste which ends up in landfill can go years without getting any air, water or sunlight, and plastics essentially mummify rather than rot away.
Of course, millions of tonnes of plastic ends up in the sea, causing havoc for marine life which can mistake it for food, and washing up in great masses along the shorelines of previously pristine islands.
Here at Fresh Start, we are determined to do our bit to help not just the planet's ecosystem, but to reduce the impact that scrap plastic has on the environment of the North West, too.
Only around 30% of the UK's plastic waste is currently recycled, with the rest either being incinerated or buried in landfill, and we want to right the misconception that plastic is impossible to recycle.
Recycling technology has moved rapidly forward in recent years, and as we've invested heavily in our infrastructure, logistics and green credentials, we're sure that we'll be able to assist your company in hitting its recycling obligations.
Although we don't currently collect from domestic customers, we do accept PET, HDPE, LDPE, PVC, ABS and all other forms of widely recycled plastic packaging and waste from commercial premises throughout the region.
Aside from plastics, we also offer full waste management solutions for everything from general office waste to hazardous industrial refuse, so no matter the needs of your business, we'll be able to tailor a bespoke plan which suits you.
Get a quote today
Once you make an enquiry, one of our dedicated team of Commercial Development Managers will contact you.
Why choose Fresh Start Waste services?
Zero to Landfill Solutions
Real Recycling at our Materials Recovery Facility
99% successful attendance rate
Family run, direct collector in North West region since 2005