Business waste collection & recycling in Blackburn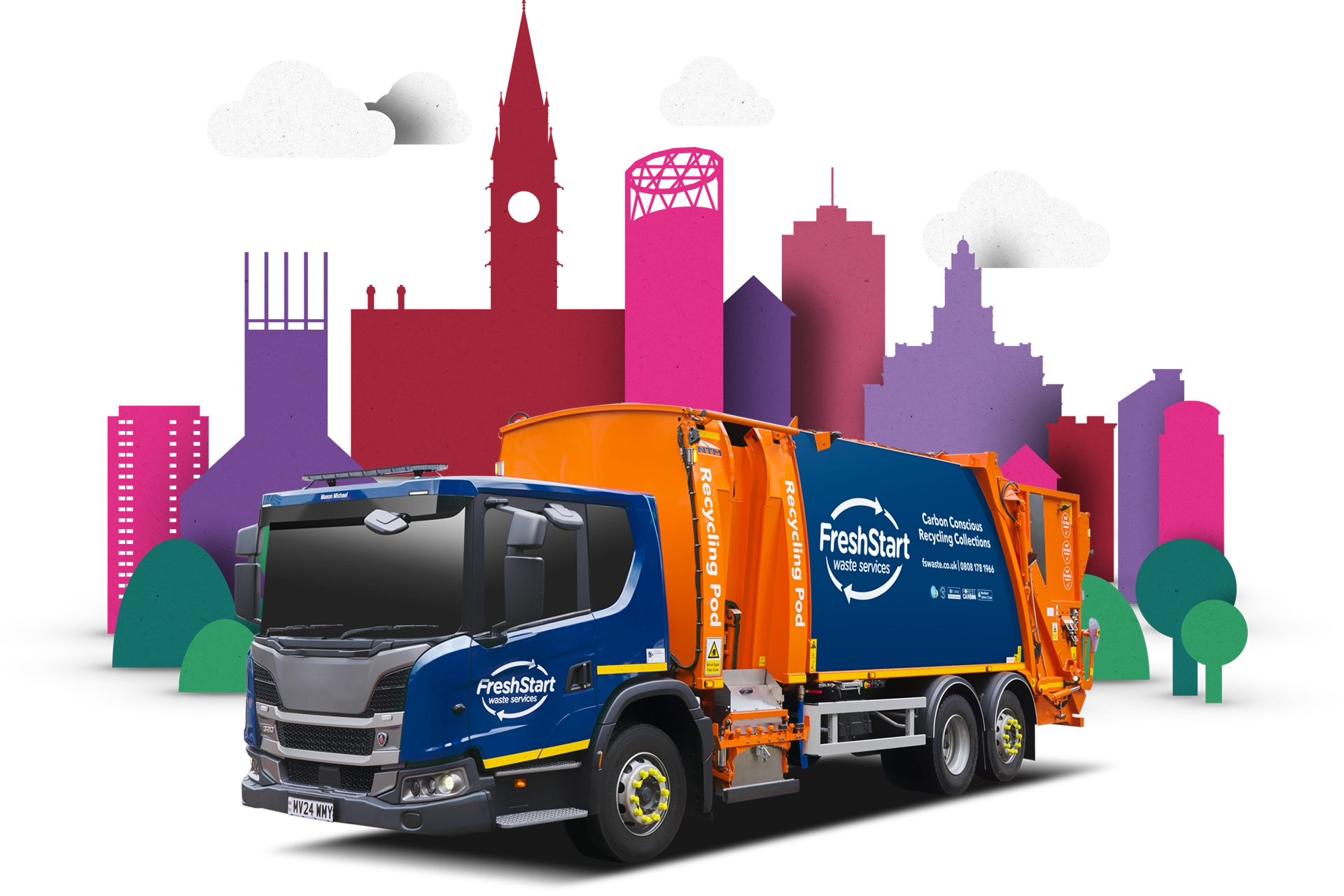 Established in 2006, Fresh Start Waste Services offers bespoke commercial waste solutions to customers in Blackburn and the surrounding areas.
Whatever your business, we are in Blackburn 3 days per week offering sustainable waste management & recycling collection services in the Centre and the surrounding towns including Darwen & Accrington
As a carbon conscious company, the environment is at the heart of everything we do. As one of the most widely used collectors in Blackburn we recognise the responsibility we have to our customers, and their customers to leave as small a carbon footprint as possible, not a great big stomp!
That's why we offer win-win solutions by encouraging our customers to segregate at source. We then reward those efforts by reducing their waste bills.
Why choose Fresh Start services?
Zero to Landfill Solutions
Real Recycling at our Materials Recovery Facility
Fair "pay-as-you-throw" price system
Family run, direct collector in North West region since 2005
Discover more about Fresh Start Waste
Waste & Recycling Services – Blackburn
As we have expanded, we have invested in a fleet of modern waste wagons. We have fitted cutting edge weighing and satellite tracking technology as standard, and thanks to these advancements we empty bins at a competitive price, while ensuring that you are never over-charged.
In addition to vehicle investment, we have also committed to class-leading waste management software. Used in conjunction with hand held devices, our bins are lifted and monitored in real time. Furthermore, the equipment is invariably operated by a two man team, aiding collection effectiveness and ultimately keeping end costs low for our clients.
Of course, each business has an environmental responsibility and duty of care to dispose of their rubbish responsibly, and no matter the trade you are in, we can arrange a comprehensive and fully bespoke waste solution plan to suit your needs.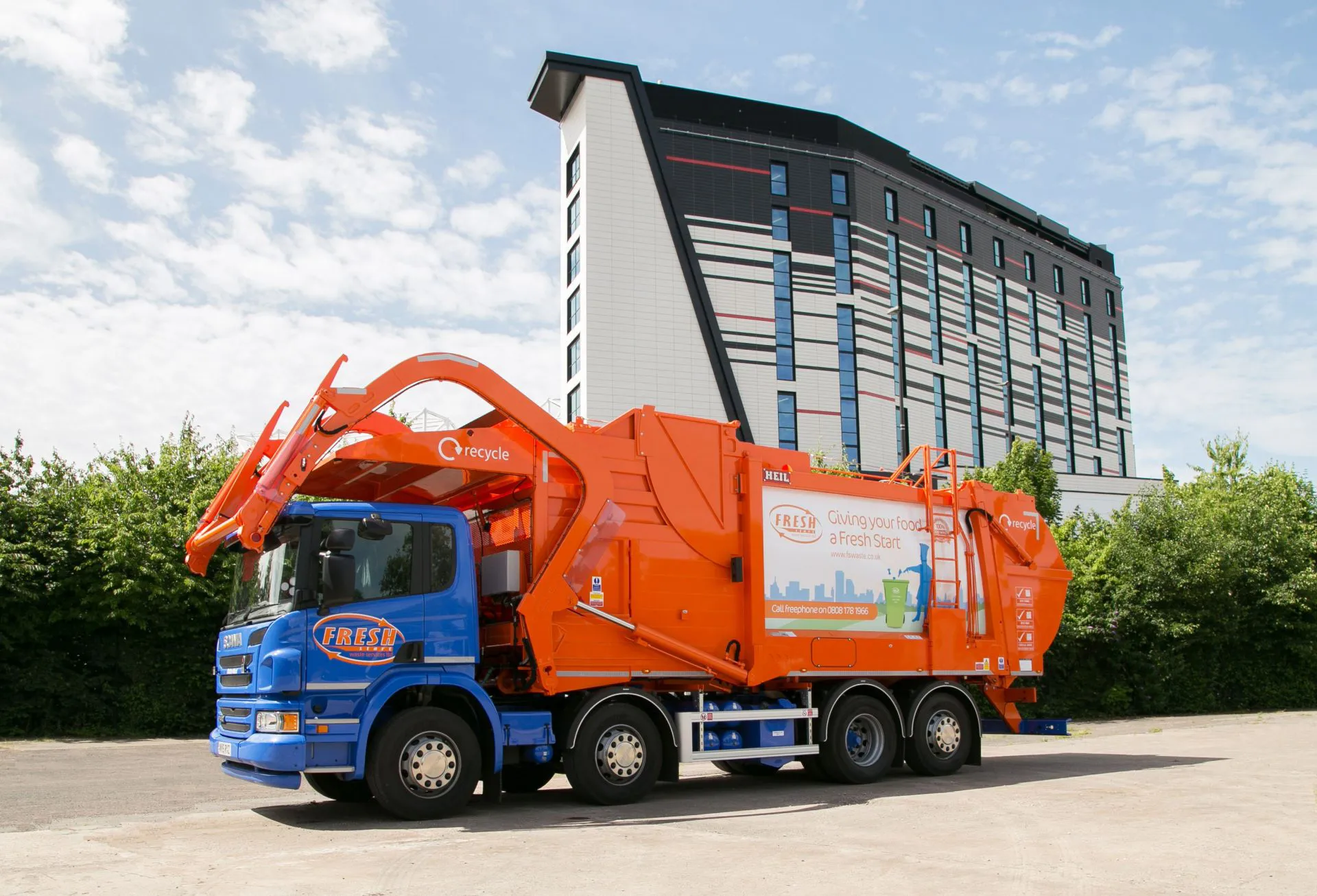 Audenshaw School
Audenshaw School, a reputable educational institution, was faced with the challenge of finding a waste and recycling collection service that could meet its unique needs. Earlier this year, they reached out to Fresh Start Waste, seeking a reliable and flexible partner. This case study explores their journey with Fresh Start and highlights the positive impact the partnership has had on the school's sustainability goals.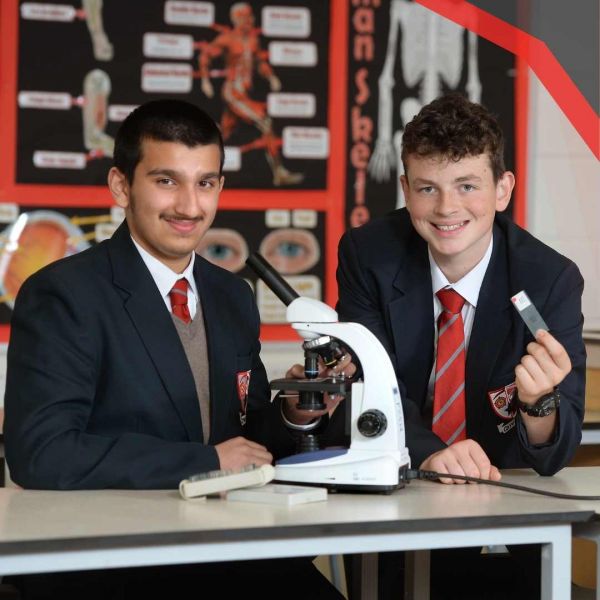 Abraham Moss Community School
In today's environmentally conscious world, organisations across various sectors are striving to implement sustainable practices. One such organisation is North Manchester's Abraham Moss Community School, which is a thriving, multicultural community, which prides itself on its harmony and success.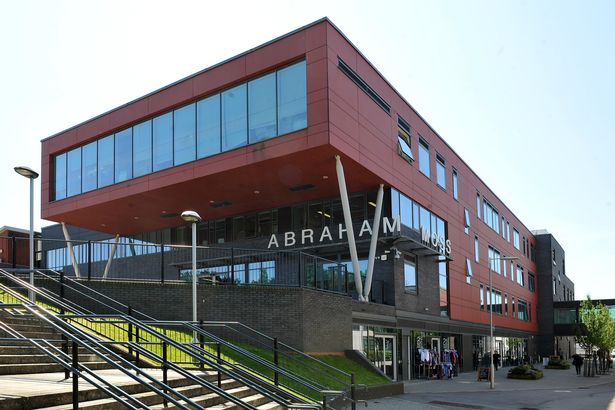 Diecast Manchester
Carbon Conscious Fresh Start Waste Services have been further validated as being the collector of choice for Real Estate and Property Management businesses interested in achieving Real Recycling across the North West, as they have partnered with Bruntwood to provide a total waste management solution at Circle Square.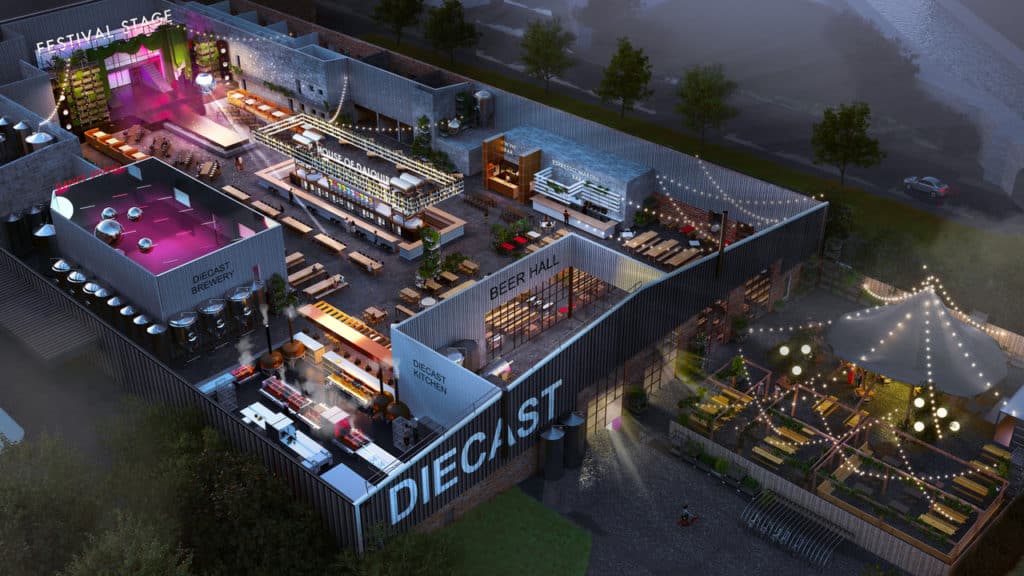 Testimonials
"We have stayed with Fresh Start for a number of years as we are extremely happy with the service we provide. We have a dedicated account manager and always receive a personal service when we require an alteration. Fresh Start fulfil all our requirements and haven't lost the ability to be flexible, agile and responsive to the changes in our waste and recycling collection schedule required."

"Choosing a cost-effective, reliable and environmentally efficient waste partner meant Fresh Start was the obvious choice. Sean Martins, their Commercial Manager, has helped us transition to Fresh Start seemlessly."
"Great service from Fresh Start since we started using their services in 2015. We have a very tight window that we need the collections to work within for our business and we never have any issues with this being met. We always have a 100% pick-up rate."
"At Yotel, we place sustainability at the heart of everything we do and we are conscious of our impact on the environment and how we minimise our carbon footprint. Partnering with Fresh Start was the obvious thing to do as they are pioneers in their field and will help us meet our ambitious green targets."
"We would wholeheartedly recommend Fresh Start to any Liverpool businesses, particularly those in the entertainment, leisure or hospitality sector, as the service is incredibly reliable, the recycling is maximised, the cost is competitive and the drivers are friendly and helpful to boot!"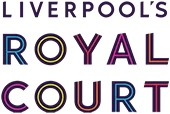 "Great service from Fresh Start since we started using their services in 2015. We have a very tight window that we need the collections to work within for our business and we never have any issues with this being met. We always have a 100% pick-up rate."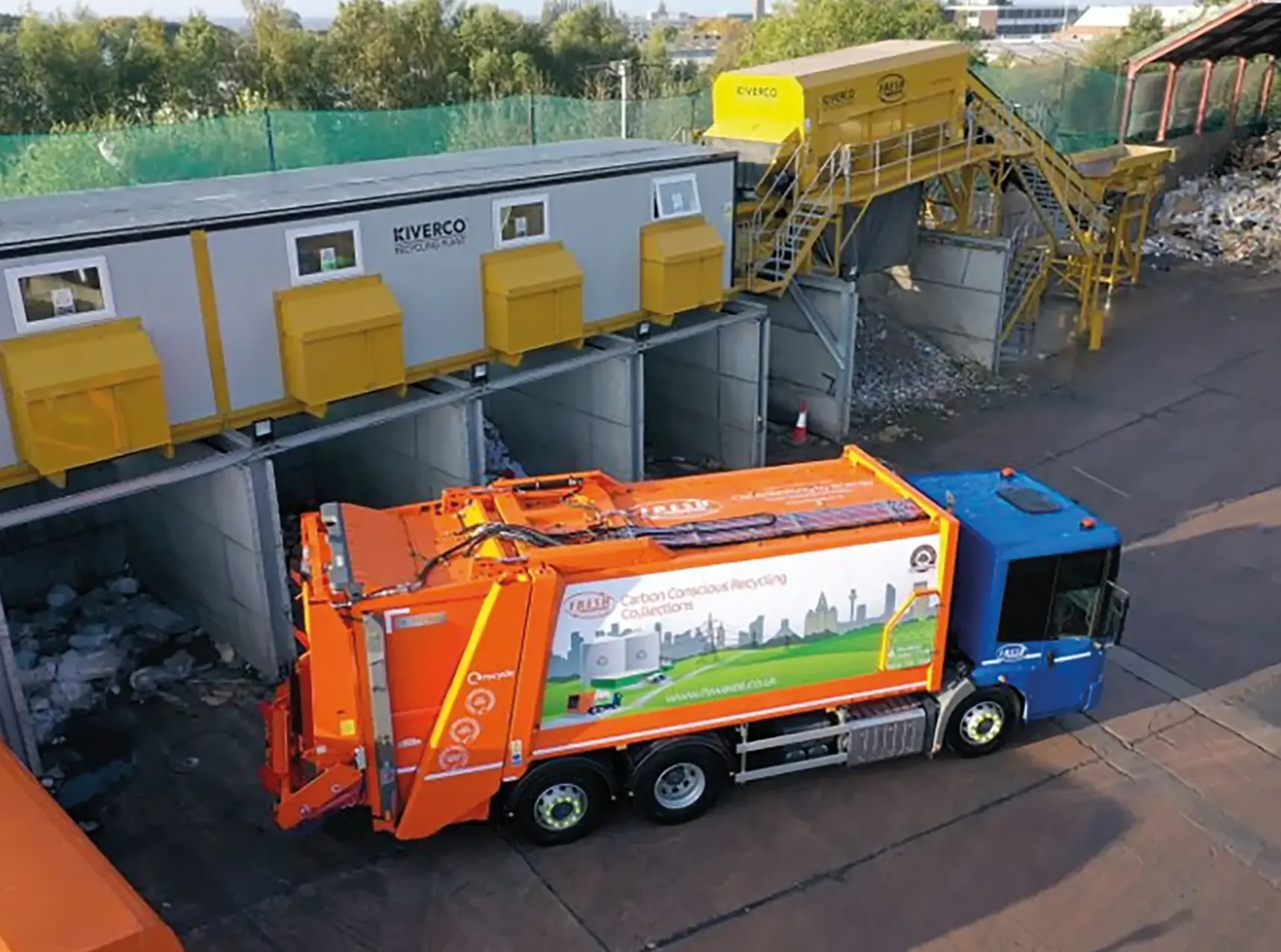 Fresh Start provides an outstanding commercial waste management service in Blackburn and Darwen for office, leisure and trade businesses in the area. We empty 5,000 bins per month locally and around 60,000 per year, a number which is set to grow further as we expand our operations.
Our comprehensive range of storage solutions are all designed to meet specific needs, including lockable containers, wheelie bins, skips and even compactors and balers for large volume clients.
We collect and recycle all types of general waste, including: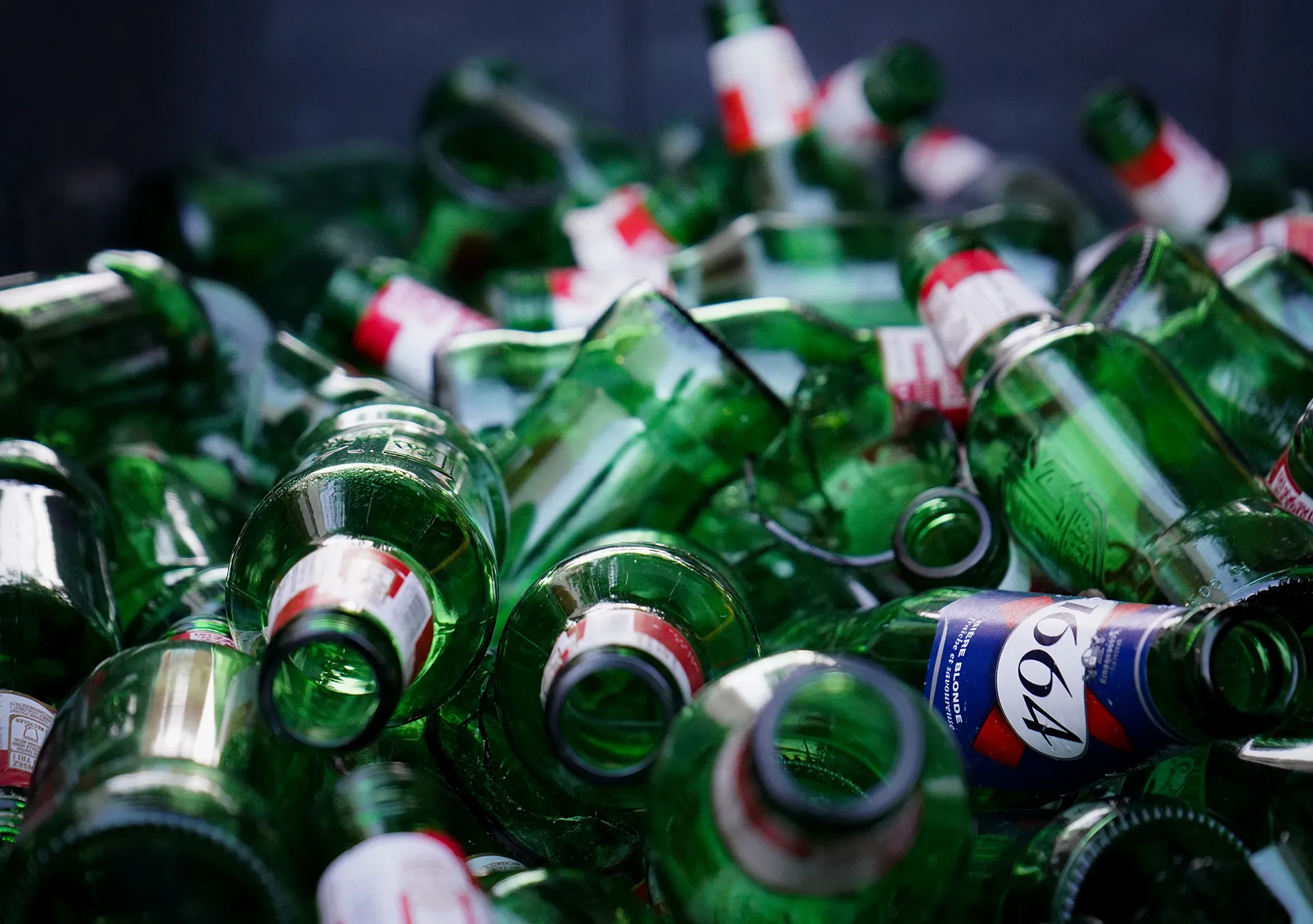 Get a quote today
Once you make an enquiry, one of our dedicated team of Commercial Development Managers will contact you.
We aim to be the largest and most progressive and innovative waste contractor in the North West of England.
Thanks in part to our hard work in keeping Blackburn tidy, we are taking huge leaps down that road.
If your business needs forward thinking waste management, contact Fresh Start today. We manage waste for companies in Blackburn, Darwen, Accrington & Oswaldthistle.
Feel free to explore our site and discover the full range of waste management options available to you. If you can't find the specific solution that you are looking for, please contact us now on (01942) 879 440 or request a quote. Our friendly customer care team will be more than happy to help.
Residential Users:
We currently only provide our services to business waste clients. However, if you need to dispose of any household products which Blackburn With Darwen Council don't collect, there are two municipal tips for you to choose from:
Blackburn Household Waste Recycling Centre
3 George Street West, Blackburn, Lancashire, BB2 1PQ
Tel: 01254 698025
It is open six days per week (closed Wednesday), between 8am-7pm in the summer, and 8am-5pm in the winter.
Darwen Household Waste Recycling Centre
Spring Vale Road, Darwen, Lancashire, BB3 2ES
Tel: 01254 760414
The HWRC in Darwen is also open six days per week (closed on Tuesdays), between 8am-7pm in the summer months, and 8am-5pm during the winter opening times.