Positive Futures
Positive Futures is a youth development charity supporting young people in Liverpool.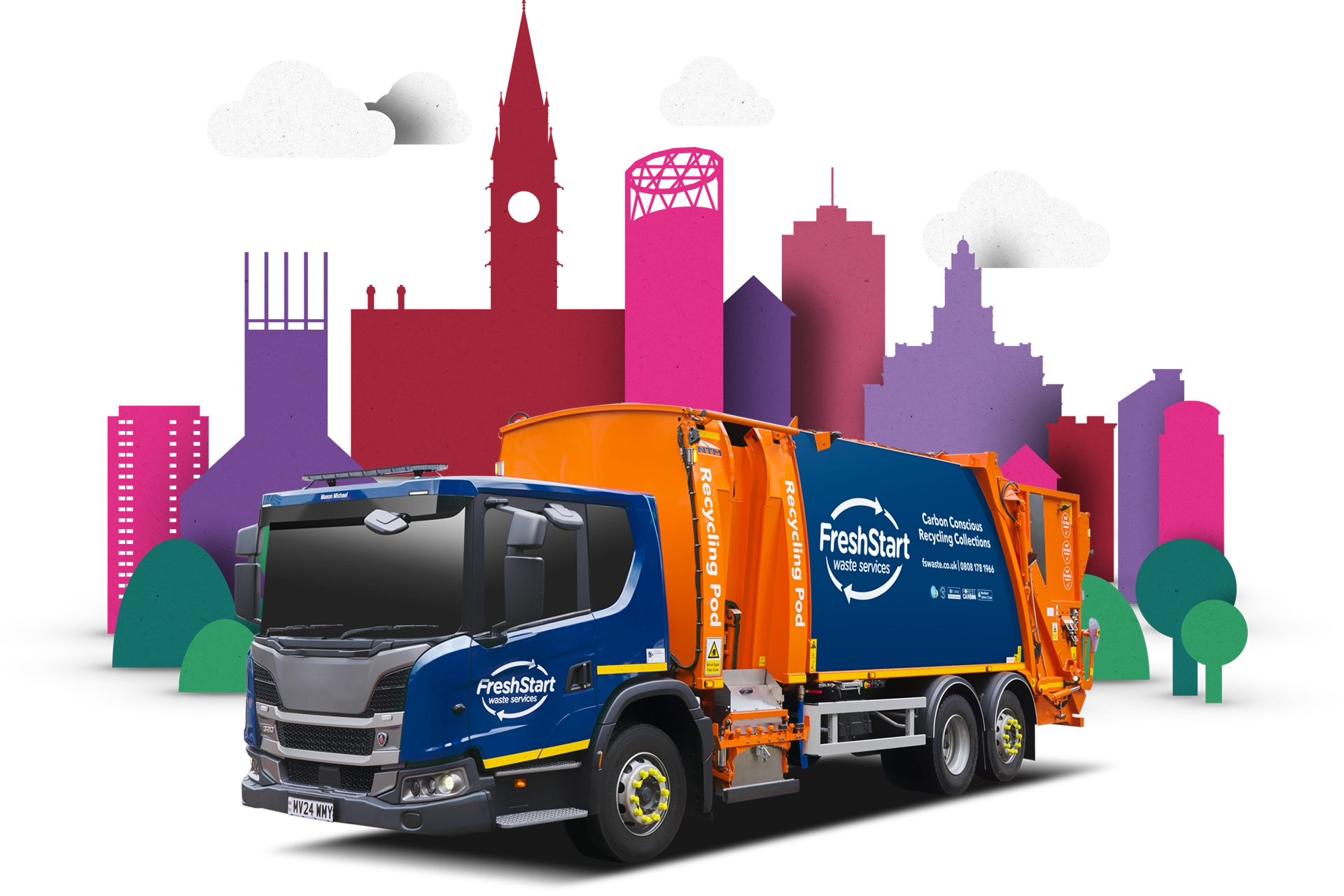 The challenge for Positive Futures, a youth development charity based in Liverpool, was to find a sustainable waste management solution that aligned with their commitment to sustainability. As an organisation that supports young people, it was important for them to operate in a way that minimises their environmental impact. Therefore, they chose to partner with Fresh Start Waste, a family-run waste management company that shares their values.
The team at Positive Futures appreciated the excellent service and friendly drivers but most importantly, they knew that all of their waste was being managed responsibly. Fresh Start Waste's zero waste to landfill policy ensured that their mixed general waste was processed at their materials recovery facility, where recyclable materials were removed. Any residual non-recyclable waste was then converted to Refuse Derived Fuel (RDF) at an energy-from-waste facility, generating green energy to power homes in the North West.
By choosing Fresh Start Waste, Positive Futures could be sure that they were operating in a sustainable way and making a positive impact on the environment.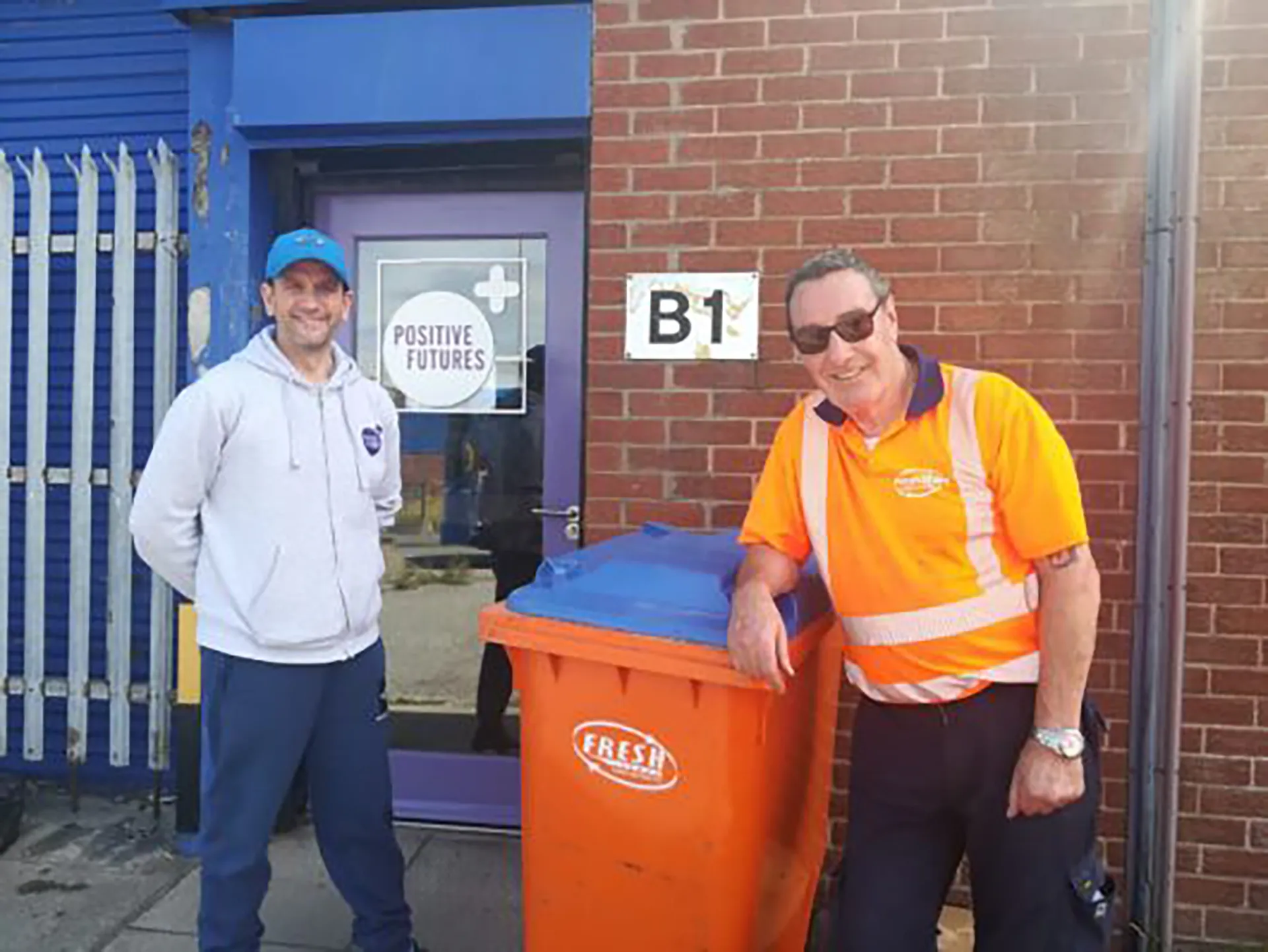 "We chose to work with Fresh Start Waste as they genuinely care about the environment, and it's important to us and the young people we work with to operate in a sustainable way. The service has been excellent, the drivers are really friendly and what's more, we know that all our waste is avoiding landfill, and instead powering local homes."
Karen Harris, Operations Manager at Positive Futures
As an organisation with a commitment to minimising environmental impact, Positive Futures partnered with Fresh Start Waste who are both family-run and operate a zero waste to landfill policy, to deliver their regular waste collection service.
The sustainable waste management service includes collection on a regular basis of their mixed general waste, which is processed at Fresh Start Waste's materials recovery facility where recyclable material is removed, and residual non-recyclable waste is then processed as Refuse Derived Fuel (RDF) at an energy from waste facility, to generate green energy to power North West homes.
Get a quote today
Once you make an enquiry, one of our dedicated team of Commercial Development Managers will contact you.
Audenshaw School
Audenshaw School, a reputable educational institution, was faced with the challenge of finding a waste and recycling collection service that could meet its unique needs. Earlier this year, they reached out to Fresh Start Waste, seeking a reliable and flexible partner. This case study explores their journey with Fresh Start and highlights the positive impact the partnership has had on the school's sustainability goals.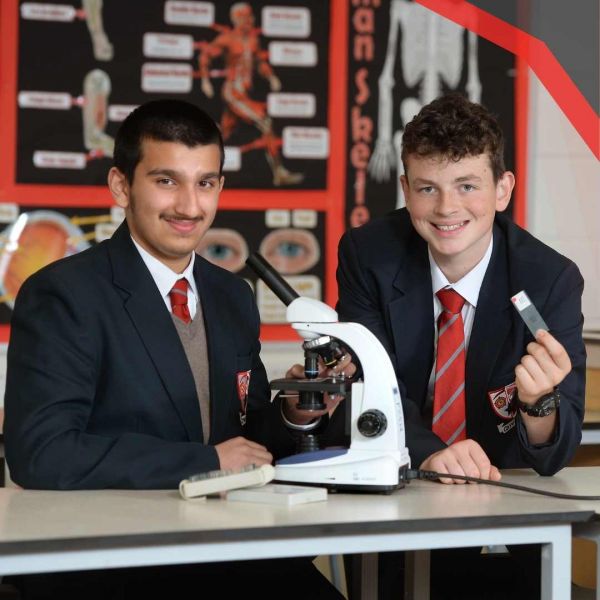 Abraham Moss Community School
In today's environmentally conscious world, organisations across various sectors are striving to implement sustainable practices. One such organisation is North Manchester's Abraham Moss Community School, which is a thriving, multicultural community, which prides itself on its harmony and success.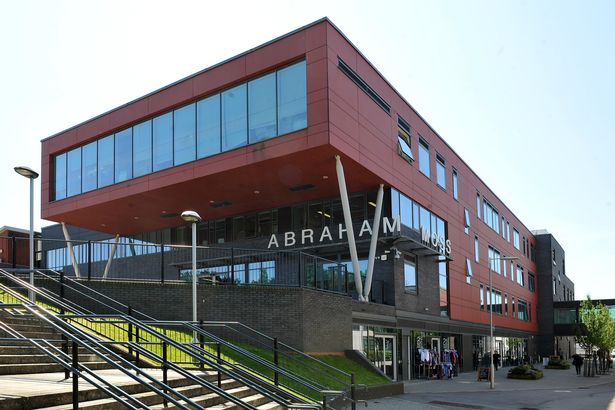 Diecast Manchester
Carbon Conscious Fresh Start Waste Services have been further validated as being the collector of choice for Real Estate and Property Management businesses interested in achieving Real Recycling across the North West, as they have partnered with Bruntwood to provide a total waste management solution at Circle Square.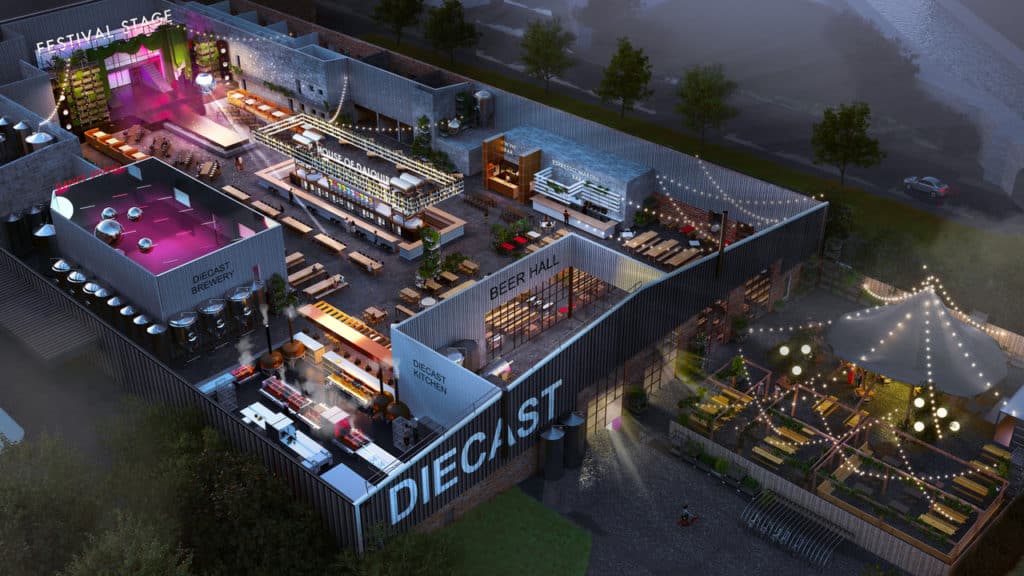 Discover more about Fresh Start Waste